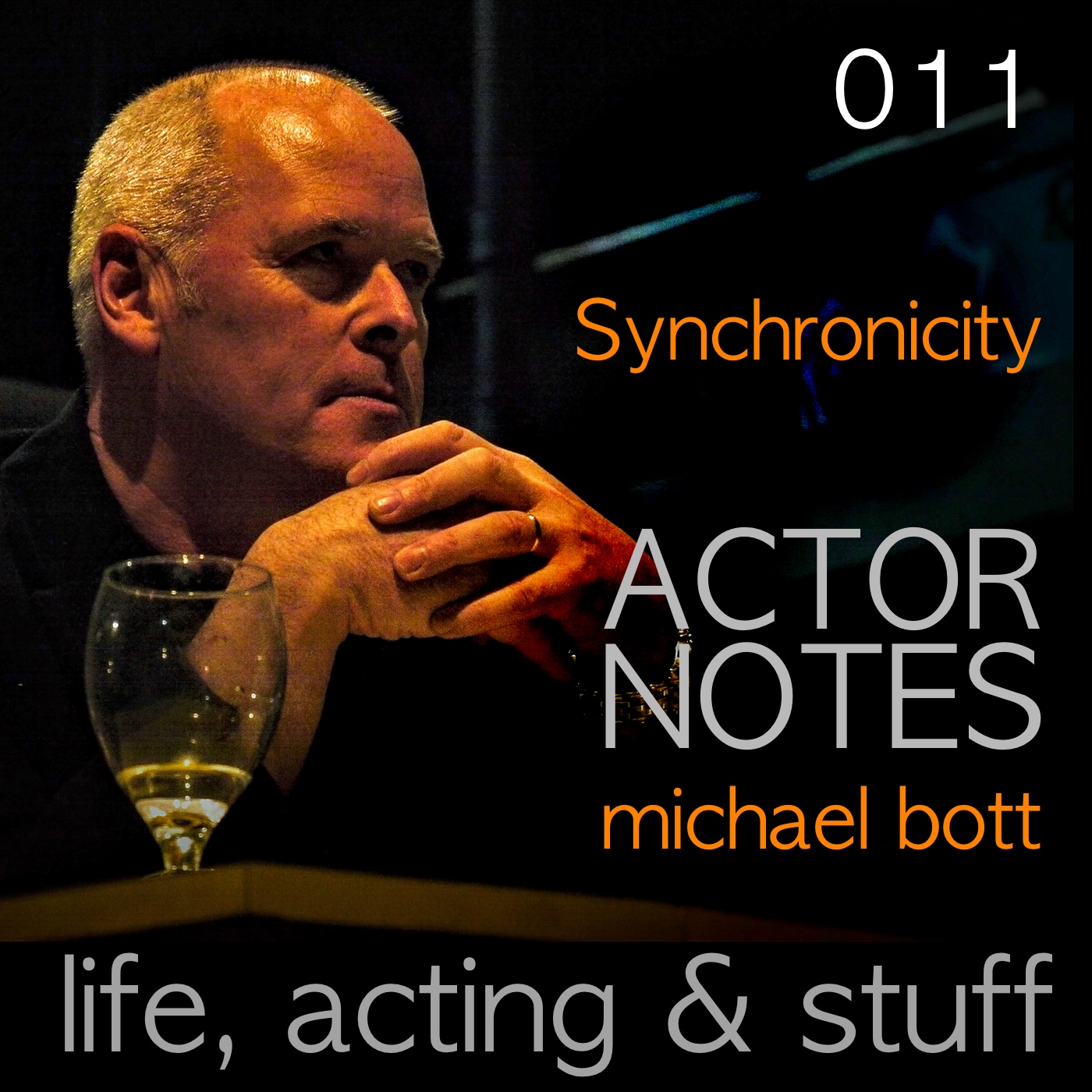 As actors, we all would love to know where the next job is coming from, what's it going to be, what it's going to demand of us and where it's going to lead us.
Oh, if only ...
I wish, at the age of 61, that I did have some magic formula to pass on to you that gave you the power to determine the trajectory of your career, and to be able to divine your next best move from the plethora of actions available to you. Sometimes indeed, the scant feedback from most of the actions we do take can stun us into inaction.
A few weeks ago I shared a story on Actor Notes called 'Full Circle at Wyndham's'. It was a story about synchronicity, fate, cause and effect, choice and destiny. And it happened to me. Or rather, it involved me - a passenger on a strange thing called life.
I've got another story like that that I'd like to tell you.However, I'm telling it here not just because it's a good story, but because it helps make a point about how - particularly as actors - we should be in life.
Standing with Stones
In the meantime, here's the relevant section of the film including Callanish:
Oh, and if you've never seen 'Glengarry, Glen Ross' find the film wherever you can. Magnificent perfomances from Al Pacino, Jack Lemmon, Alec Baldwin, Ed Harris, Alan Arkin, Kevin Spacey et al.
Here's Baldwin with the famous speech: